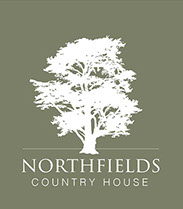 Functions at Northfields House
Northfield house is available for celebrations such as milestone birthdays and achievements.
We specialise in helping to organise events and aim to provide a mixture of professionalism and informality which blends well with the relaxed and comfortable surroundings of Northfields. We can cater for corporate events, wedding receptions, parties or private rentals.
As with wedding receptions Northfields is the perfect place to have a party. Perhaps you are looking for a venue for a 50th, 21st or musical recital. We are happy to help organise as much or as little of your day as you wish.
Please note:
for weekly lets in the summer there is an additional charge of £75.00 per week for the heating of the swimming pool.
Please note:
Due to the age of the building and our devotion to upkeep the house, we are unable to accept stag and hen parties or any other events that would be deemed out of character for the setting of the house, although exceptions may be made through prior arrangements.
Our Facilities

The grounds of Northfields consist of well tended lawns, mown paths through the natural wooded area. There are two very well maintained grass tennis courts, a heated outdoor swimming pool, a BBQ/terrace area in a beautiful south/west spot by the house seating up to 30, and a squash court attached to the house with a viewing gallery from the upstairs landing. There are also table tennis and pool tables for your use.